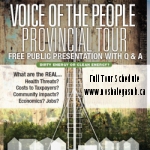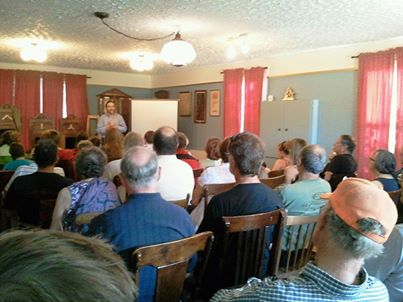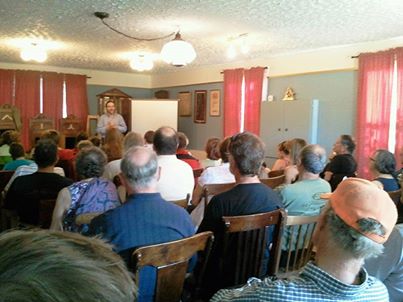 In 2014 and 2015 NBASGA conducted a Voice of the People Tour, as our members visited cities and towns across the province providing presentations on the impacts of shale gas extraction and the possibilities with clean energy alternatives.
We have continued to provide public education through community events, governmental presentations, media interviews and opinion pieces, which are also posted on our blog.
Our Resources page contains links to a variety of research papers, videos, documentaries, web pages and magazine articles.
Our organization can also provide knowledgeable, highly-skilled speakers (in French or English) who can visit your community to present on a variety of topics associated with the shale gas/oil industry. Drop us an email and we'll try to accommodate you.