The New Brunswick Government says it's all about 'Jobs-Jobs-Jobs.'
We think maybe not so many.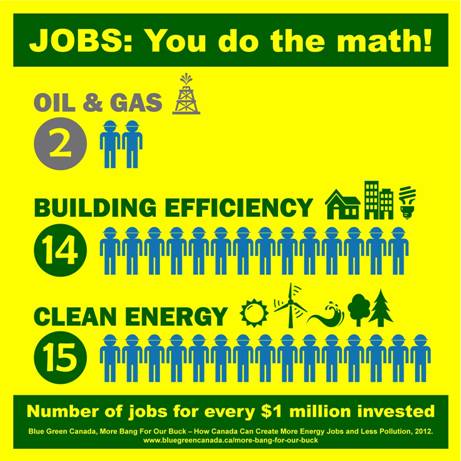 A new study from independent, nonpartisan fiscal research groups in the six states comprising the Marcellus and Utica Shale formations in the US concludes that the shale gas industry's effect on job growth was negligible.
"Shale drilling has made little difference in job growth in any of the six states we studied," said Stephen Herzenberg, executive director of the Keystone Research Center in Pennsylvania. "We know this because we now have data on what happened, not what industry supporters hoped would happen."
Report Highlights:
The number of shale jobs created is far below industry claims and remains a small share of overall employment.
Between 2005 and 2012, fewer than four new direct shale-related jobs have been created for each new well drilled, much less than estimates as high as 31 direct jobs per well in some industry-financed studies.
Industry-funded studies have used questionable assumptions in economic modeling to inflate the number of jobs created in related supply chain industries (indirect jobs) as well as those created by the spending of income earned from the industry or its suppliers (induced jobs).
(Note: The report on New Brunswick by Deloitte, which the government keeps quoting, predicts 21 jobs per well.
Why the exaggeration?
"Industry supporters have exaggerated the jobs impact in order to minimize, or avoid altogether, taxation, regulation and even careful examination of shale drilling," said Frank Mauro, executive director of the Fiscal Policy Institute in New York.
Resource Links
Link #1 summarizes the report; Link#2  is the fiscal report itself; Link #3 is our own info sheet on jobs.