On World Water Day, Canadian hydro-geologist Dr. ‍John ‍Cherry was awarded this year's Lee Kuan Yew Water Prize during Singapore's World Water Week.   The prize honours outstanding contributions by individuals or organizations towards solving the world's water challenges by applying innovative technologies, policies or programs, which benefit humanity.  
In November, Dr. ‍Cherry spoke to the NB Commission on Hydrofracturing about the risks of groundwater contamination and shale gas extraction.
He was also the chair of the Council of Canadian Academies,"Assessment of the Environmental Impacts of Shale Gas Extraction in Canada."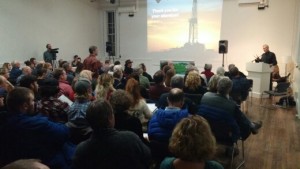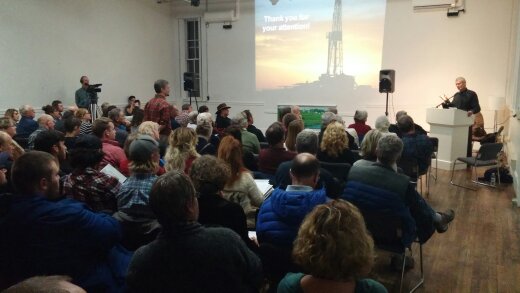 Dr. ‍Cherry noted in his talk in Fredericton (Nov 2016) that no scientific monitoring has ever been conducted on groundwater pollution at shale gas well sites. Therefore, he advised that New Brunswick not move forward on shale gas extraction until such research has been done, because the potential risks are great.
He also urged that the province map its aquifers and conduct baseline water quality research in order to be prepared for any future development that would threaten water. 
Cherry was selected from 98 nominations for his contributions to the management of groundwater pollution.   
That Dr. ‍Cherry received such an award from his global scientific peers gives added weight to his advice to our province. It supports the government's decision on the moratorium, and its decision to begin constructing a comprehensive water protection strategy.
It also implies that the moratorium should continue until all the necessary research and legislation for those tasks is completed.   
We congratulate Dr. ‍Cherry on the honour bestowed on him by his professional colleagues, and thank him for contributions to the scientific conversation in New Brunswick.   
written by Jim Emberger
appeared in Fredericton Gleaner, 26 March 2016