The Ombudsman issued his report on the government's failure over 12 years to implement legislation passed in 2002 to classify the waters of NB. They spent many millions of dollars and the work was completed, but not a single body of water was classified.
The report is a pretty devastating look at how politics manipulates environmental and regularly policy – even subverting the will of the legislature. This has special significance to us, since classifying the waters would use baseline data to establish standards to which extractive industries could then be held.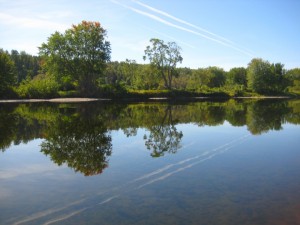 Read the entire report – it's not long, but is very informative.
Conservation Council of NB Press Release on the Report: http://www.conservationcouncil.ca/nb-ombudsman-government-intentionally-obstructing-water-protection-regulation/